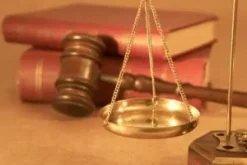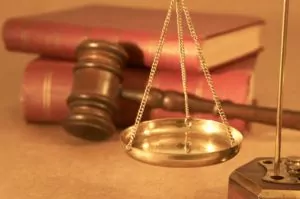 Once in place an IVA is legally binding on the creditors included in the arrangement. The area of the law governing this debt solution is the Insolvency Act of 1986.
Included in this article:
Want help to start an IVA?
Give us a call: 0800 011 4712 or complete the form below to speak to one of our experts
When was the Law regarding IVAs introduced?
IVAs were introduced into the law in 1986 through Part 1 of the Insolvency Act. They were originally designed as an alternative to bankruptcy for use by company directors.
However the solution is not just available for business people. Anyone can apply for an IVA if they feel it is a sensible way to resolve their debt problem.
In fact, over the past 10-15 years this form of arrangement has become one of the most popular debt solutions. Since 2009 around 4000 people a month have started an IVA. They come from all walks of life.
An IVA requires a formal proposal of repayment to your creditors. You are not allowed to produce this yourself. It can only be done by a Licensed Insolvency Practitioner (IP).
What is the IVA Protocol?
The Insolvency Act does not provide detailed guidance about what an IVA proposal should look like. It simply requires an offer of repayment to be made to creditors which gives a clear benefit over bankruptcy.
It has always been left to individual Insolvency Practitioners to decide the actual content of the proposal and the offer it should contain. As a result a wide variation of different styles developed over the years. This became confusing for creditors and individuals alike.
As a result, in 2008 the IVA Protocol was introduced. This was an agreement between the major commercial creditors and Insolvency Practitioners to use a common standard for proposal formats and terms and conditions. Where it is used, there is generally a commitment from creditors to accept the Arrangement without modification.
Not all IVA companies use the IVA Protocol. It is not a legal requirement. There are some major IVA companies who choose to use different IVA proposal formats, for example the R3 (The Association of Business Recovery Professionals) format.
The Protocol terms and conditions are not suitable for all circumstances. In particular where the person in debt has investment (buy to let) properties. In these circumstances it is likely that the IP will use a bespoke IVA format.
Revisions to the IVA Protocol
There have been a number of major revisions to the IVA Protocol since its introduction in 2008. The first was in January 2014. Of particular importance with this revision was the introduction of a more prescribed method for releasing homeowner's equity within an IVA.
A key term introduced in 2014, is that home owners now have to attempt to release equity from their property using a secured loan if remortgaging is not an option.
The Protocol was updated again in June 2016. The most notable change at that time was more flexibility around payment breaks. As a result an individual may now take up to 9 months of payment holidays during the arrangement.
The latest revision of the Protocol became effective from the 1st August 2021. This was a significant revision as it has introduced much needed clarity around if and when a home owner will be required to release equity from their property: IVA Protocol 2021 – Terms and Conditions
Most IPs tend to use Protocol compliant IVA proposals. However the format is not always used especially in the case of people who are self employed and have business debts.