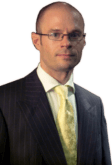 James Falla has over 19 years experience of working with people who are struggling with debt problems. He is an IVA expert and FCA Approved Person. He has helped many hundreds of people go through the IVA solution and get their lives back on track.
James is the managing director of Wilmott Turner Financial Services which owns and operates IVA Information. He writes many of the articles found on this site.
Personal Message from James
"I have been helping people go through the IVA process for a long time and I know that for most the prospect of starting an IVA can be daunting. If you are thinking about an IVA you are probably concerned about what will happen to things like your home, car and credit rating and what if your income changes while your IVA is in place meaning that the amount you can pay each month becomes less or more.
Knowing that you have someone on your side who can help, advise and just be there when you need to ask a question makes all the difference. This is the service we are proud to provide at IVA Information"
James Falla Experience
James started working with people in debt in 1999 when he joined personal debt solutions provider Brookvale Group. In 2004 he co founded Thomas Charles a debt management company specialising in IVAs and bankruptcy.
While at Thomas Charles, James was often called upon to offer his experience about resolving debt problems on television and radio programmes such as the BBC 1 o'clock news, Sky News and BBC Radio's Wake Up to Money.
In November 2010 James joined Wilmott Turner Financial Services as managing director and provides senior debt advice for websites such as IVA Information
James is also the author of the well received book about personal debt solutions: IVA, Bankruptcy and Other Debt Solutions.
Some client testimonials
My IVA has been accepted – Thank you – Kaitee73
"Just to say today I got the brilliant news today my IVA has been accepted – thank you so much! If I had not come across your site I would not have received such brilliant advice from you which has ultimately brought an end to my financial worries! Yes I will have to budget and live within my means but that's the idea isn't it! Thank you so much James! and of course to your team and everyone on the Beat My Debt Forum. Fabulous!"
Full and final Settlement IVA – Success – Zasha
"James, your a gem. A patient caring individual who took the time to look at my details carefully to make a sensible suggestion. My full and final settlement IVA took time as it was a complex situation but it was successful and I am now debt free. Its all great! Thanks James for your help."
Fantastic and friendly expert IVA advice – SMM15
"I found James to be reassuring, helpful, non-judgemental and extremely knowledgeable. He made the process of addressing my debts incredibly easy. After having spent many years trying to cope with the stress of being eternally broke, I only wish I had done it sooner. I would advise anyone who is struggling with their debt to speak to James to guide them to a solution which suits them. My IVA has now been successfully approved in a matter of weeks, and I can honestly say it was the best news I have ever received in my life! Such a relief! Thank you!"