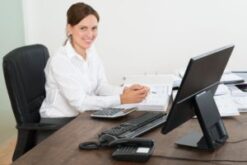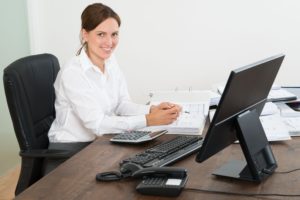 You cannot apply for an IVA yourself. You need an Insolvency Practitioner (IP) to implement and manage it for you.
Want help to start an IVA?
Give us a call: 0800 011 4712 or complete the form below to speak to one of our experts
Who is your Insolvency Practitioner?
An Insolvency Practitioner (IP) is a type of accountant specialising in insolvency. They are licensed to negotiate an IVA with your creditors and once accepted manage the Arrangement on your behalf.
If you decide to start an IVA you will be introduced to an appropriate IP. Their first job will be to review your financial statement to ensure that the Arrangement is suitable. They will also remind you of the implications.
They must ensure that the living expenses you have included in your budget are reasonable and will be acceptable to your creditors. If they feel any figures should be changed they will discuss these with you.
If you start an IVA you may not speak directly to your Insolvency Practitioner. Many of the day to day activities are commonly be carried out by a member of their staff.
The Roles of the IVA Nominee and Supervisor
In terms of implementing and managing an IVA the Insolvency Practitioner undertakes varying roles. Initially they act as your Nominee. This first involves drafting the proposed Arrangement on your behalf.
Once you have agreed and signed the proposal they send a copy to each of your creditors. They then carry out any negotiations required on your behalf to ensure the agreement is accepted.
Once your IVA has been accepted the role of your IP changes. They then become your Supervisor and take responsibility for managing the Arrangement. They collect your payments, distribute money to your creditors and regularly review your circumstances.
It is possible for your creditors to appoint a different IP to be your IVA Supervisor. However this is unusual.
The Documentation your Insolvency Practitioner will ask for
An IVA is a formal legal agreement. As such before they can forward a proposal to your creditors your Insolvency Practitioner must review evidence of your financial circumstances. They will therefore ask your for various paperwork.
They will need three recent wage slips and proof of any other income you have such as benefits or pension statements. If you are self employed you will need to provide your most recent tax return. They may also need proof of your partner's income.
You will also have to provide three recent bank statements and a copy of your rent agreement or mortgage statement. If you are a homeowner a written valuation of your property may be required.
In accordance to anti money laundering rules you will be asked to prove your identity. A copy of your photo driving license or passport will usually be sufficient.
Who does the Insolvency Practitioner work for?
During the IVA application process your Insolvency Practitioner is working for you. They are your Nominee and work with you to put forward your proposal and negotiate its acceptance with your creditors.
Once the Arrangement is accepted your IP becomes your Supervisor. As such they are no longer working just for you. They are also working for your creditors to ensure you adhere to the terms of the agreement.
If you cannot pay your agreed payments or meet the other obligations as part of the Arrangement your IP will try to resolve the issue with you. However if a solution cannot be found they ultimately have the power to fail your IVA.
Your IP will review your circumstances at least once a year. This involves a full review of your income and expenses. If your income has gone up ay require you to increase your monthly payments.