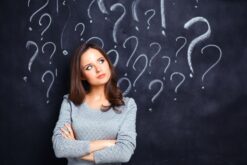 Whether or not an IVA is suitable for you will depend on various things. Some of the most important include the amount you can afford to pay each month and the type and amount of debt you owe.
Included in this article:
Want help to start an IVA?
Give us a call: 0800 011 4712 or complete the form below to speak to one of our experts
An IVA is only available if you live in England, Wales or Northern Ireland or have recently moved abroad.
Can you afford the required IVA payments?
Before deciding if an IVA is suitable you need understand what you can afford to pay towards your debts each month. This is known as your disposable or surplus income. To work it out you need to review your income and expenses.
You should complete a financial statement which includes details of your household income and living expenses. To calculate your surplus you must subtract your expenses from your income.
In order to start an IVA your disposable income will normally need to be between £100-£150/mth. However it may be possible to start with less if you know the amount will increase during the Arrangement.
If you cannot afford to make monthly payments towards your debts an IVA may still be a suitable option if you can make a cash lump sum available.
Can your debts be included in an IVA?
Only unsecured debts can be included in an IVA. Typically these are things like credit cards, bank overdrafts and loans, Payday loans, catalogue and store card debts.
However other unsecured debts can also be added such as Tax Credit overpayments or a CCJ. One the Arrangement is in place any CCJs that you have included are overturned.
Secured debts such as your mortgage or a car HP agreement cannot go into the Arrangement. You are allowed to make provision in your living expenses budget to continue paying these.
Generally speaking an IVA will only be suitable if your total unsecured debt is at least £6000-£8000.
Is an IVA suitable if you are a homeowner?
An IVA might be ideal if you are a homeowner. Once the Arrangement is in place your property is legally protected from your creditors. This means they can no longer secure their debt against it with a Charge.
Having said that you need to understand that you will be required to try and release equity for the benefit of your creditors. This normally happens in the 5th and final year of the Arrangement.
If you are unable release the available equity in your property it will be ignored. However you will then have to extend the regular payments you are making into the Arrangement for an additional 12 months.
There is nothing to stop you starting an IVA if you are renting your home. The solution is often suitable for people who rent privately or from the local Council or Housing Association.
Who will find out you have started an IVA
An IVA is a discrete procedure. The only people who are told that you have started the Arrangement are your creditors. Your employer will not be informed meaning the solution is available for people in most types of job.
Having said that a record of the Arrangement is placed on your credit file. If your job requires a good credit rating and your employer is likely to carry out a credit check against you it may not be suitable.
In addition, once your IVA starts, your name and address are recorded in the Insolvency Register. This is a public record and can be accessed via the internet.
If you are a Company Director you can continue in your role managing a limited company. However depending on the terms of your employment you may be required to inform the other members of the Board.
Want more advice about whether to start an IVA? Give us a call (0800 011 4712) or complete the form below and we'll call you