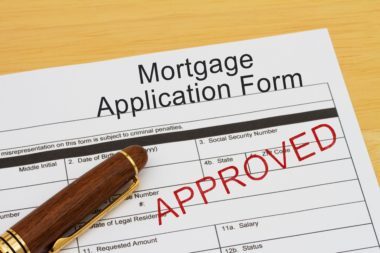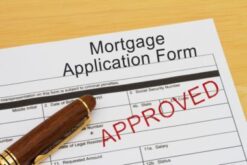 It is possible to remortgage during an IVA to settle the Arrangement early. You may also have to remortgage as part of the terms of the agreement.
Already in an IVA and need help?
Give us a call: 0800 011 4712 or complete the form below to speak to one of our experts
Can you Remortgage during an IVA?
You may think that it is impossible to remortgage during an IVA because of your poor credit rating. However if you have equity in your property there are a growing number of mortgage companies who will lend to you.
The amount of money you can release will depend on a number of things. The key ones are the amount of equity you have and the length of time you have been in the Arrangement.
Depending on how long you have been in your IVA you could remortgage up to 85% of your property's value. If this has risen since the start of your Agreement the amount of cash you can release could be significant.
Normally you will not be able to remortgage with your current lender during an IVA. You will need a specialist lender who is prepared to work with someone in your situation.
Settle your IVA early by Remortgaging
Given that you can remortgage during an IVA the next question is why would you. One of the main reasons is to settle the Arrangement early. Doing this will bring you a number of benefits.
The first is that it will often mean that you write off even more of your debt. The amount you need to pay as a lump sum will normally be 10%-20% less than what you would pay if you continue making your monthly payments.
In addition you will no longer be tied into your IVA. There will be no more annual reviews. Any additional money you earn or windfalls you receive from the date the agreement is settled will be yours to keep.
Remortgaging during an IVA will often mean moving to a more expensive interest rate. Your mortgage payments will increase as a result. This is an important factor to consider when making your decision.
Can you Remortgage and release equity for other reasons?
You cannot remortgage during an IVA and spend the money you get on anything you want. This is because under normal circumstances any cash you release from your property is considered a windfall.
Under the terms of the agreement the entire amount of any windfall you receive has to be paid into the Arrangement. As such you cannot just decide to release equity and then hope to use the money to buy a new car or carry out home improvement. If you did the money is likely to be treated as a windfall and taken from you.
Given this you must only remortgage with the prior agreement of your Insolvency Practitioner (IP). You must get their agreement beforehand about what you can use the money for. Generally speaking they will only agree if your plan is to use the funds to settle the Arrangement.
If you are planning to settle your IVA early you must not accept a mortgage offer and take the cash without first agreeing the transaction with your IP.
Will you have to Remortgage as part of your IVA?
As a home owner you will normally be required to try and release equity from your property in the 5th year of your IVA. If you have equity of more than 15% you will normally have to remortgage.
Given this if you already know that you have equity of more than 15% it is worth thinking about settling the Arrangement early by remortgaging sooner. Because you would have to remortgage anyway you will benefit from the early settlement.
If you cannot remortgage because there is less than 15% of equity in your property you will be exempt from the requirement. Instead you will be expected to extend your IVA payments for a further 12 months.
Your home may be repossessed if you do not keep up repayments on your Mortgage or other loans secured upon it.