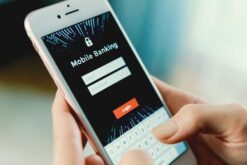 Before starting an IVA, you should think about whether you need to open a new bank account. Normally you will have to if you owe money to the bank you are currently using.
Included in this article:
Want help to start an IVA?
Give us a call: 0800 011 4712 or complete the form below to speak to one of our experts
Should you get a new bank account if you start an IVA?
It is not always necessary to open a new bank account when you start an IVA. If you don't owe anything to your bank, you should be able to continue using your account as normal.
However, if you do owe them money (particularly if this debt is going to be included in your IVA), you will need to open a new account.
If you don't, once your IVA is in place, there is a risk they will take money from you without authorisation. They are allowed to do this under the banking off-set rules.
It is best to open a basic bank account. Most banks offer these for free. You get all the standard facilities such as a debit card and internet banking. The account will remain open during your IVA.
You should be able to open a basic account regardless of whether your credit rating is good or bad.
If you have a current account, even if you don't owe them money, there is a possibility your bank might close it after your IVA starts. The best policy is to check with them before you apply. You can then switch to a basic account if required.
Which is the best bank to use for an IVA?
In reality there is no "go to" bank for use during an IVA. You should be able to open a new account anywhere you like. You just need to take care to choose one where you don't owe money.
Over the last few years, many banks have closed lots of their branches. If the one you choose does not have a local branch, it should be possible to open a new account on line. Remember, go for the basic account option.
Some of the on-line only banks such as Monzo and Starling can be a good idea. It is normally very simple to apply for one of their standard accounts. Make sure you do not ask for an overdraft or credit facilities.
You may find so called "managed accounts" on the internet advertised as ideal if you have credit problems or are starting an IVA. However they charge a monthly fee. There is no need to pay for one of these accounts. You should be able to get exactly the same facilities with a free on-line account which is just as easy to set up.
It is possible to open a new basic bank account after your IVA has already started. As such switching is relatively easy if you are not happy with the account you initially opened.
Can you have a joint bank account during an IVA?
There is no reason why you can't have a joint account with your partner or spouse while you are in an IVA.
Ideally you should not owe the bank any money. However, a joint overdraft should be fine as long as you don't have other borrowings. The debt does not have to be included in your IVA as it would have to be paid by the other account holder anyway.
If you do have other debts with the bank that will be included in your IVA, it would be best to take your name off the account. This will ensure you do not have any issues with set off.
Where both you and your partner are starting a joint IVA, you may need to open a new account elsewhere. In these circumstances it can be easier to open an account in one of your names only and add the other person later. You should discuss the options with the bank you choose.
Need more advice about you bank account before starting an IVA. Give us a call (0800 011 4712) or complete the form below.